LED Module Display
Displays that consist led module being attached and stacked up in desired size.

SMD LED module are described by dimensions of the LED package. A single multicolor module may have 3 individual LEDs within that package, one each of red, green and blue, to allow many colors or a shades of white to be selected, by varying the brightness of the individual LEDs.
LED module is being measured by how many milimeters gap between each diodes. E.g: P2 is 2mm gap in between.
The smaller gap between diodes will get a better clearer picture output and smaller distance of viewing but bear in mind the price is much higher.
The display can be connected using HDMI as input connection and being process by a processor.

These is project based display, site visit is required for accurate measurement and pricing.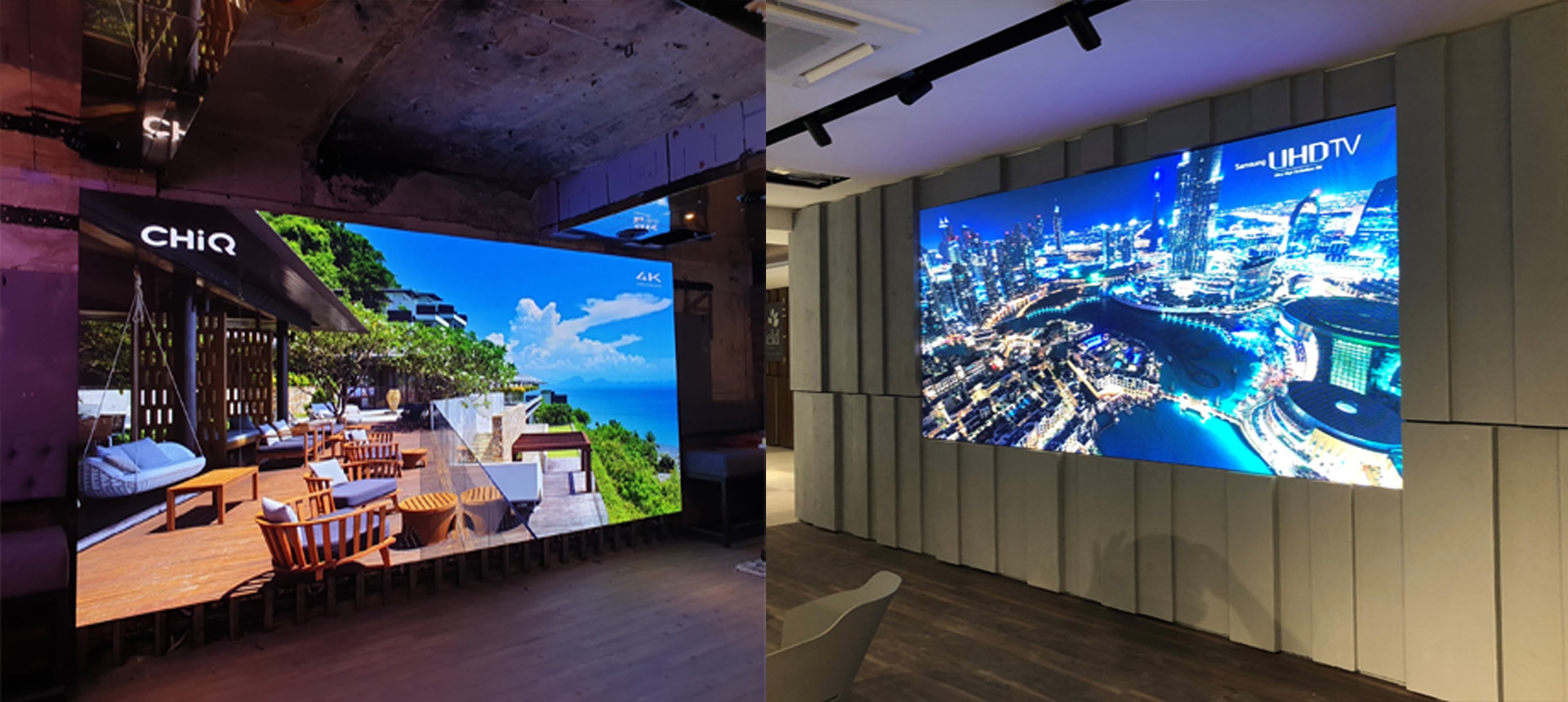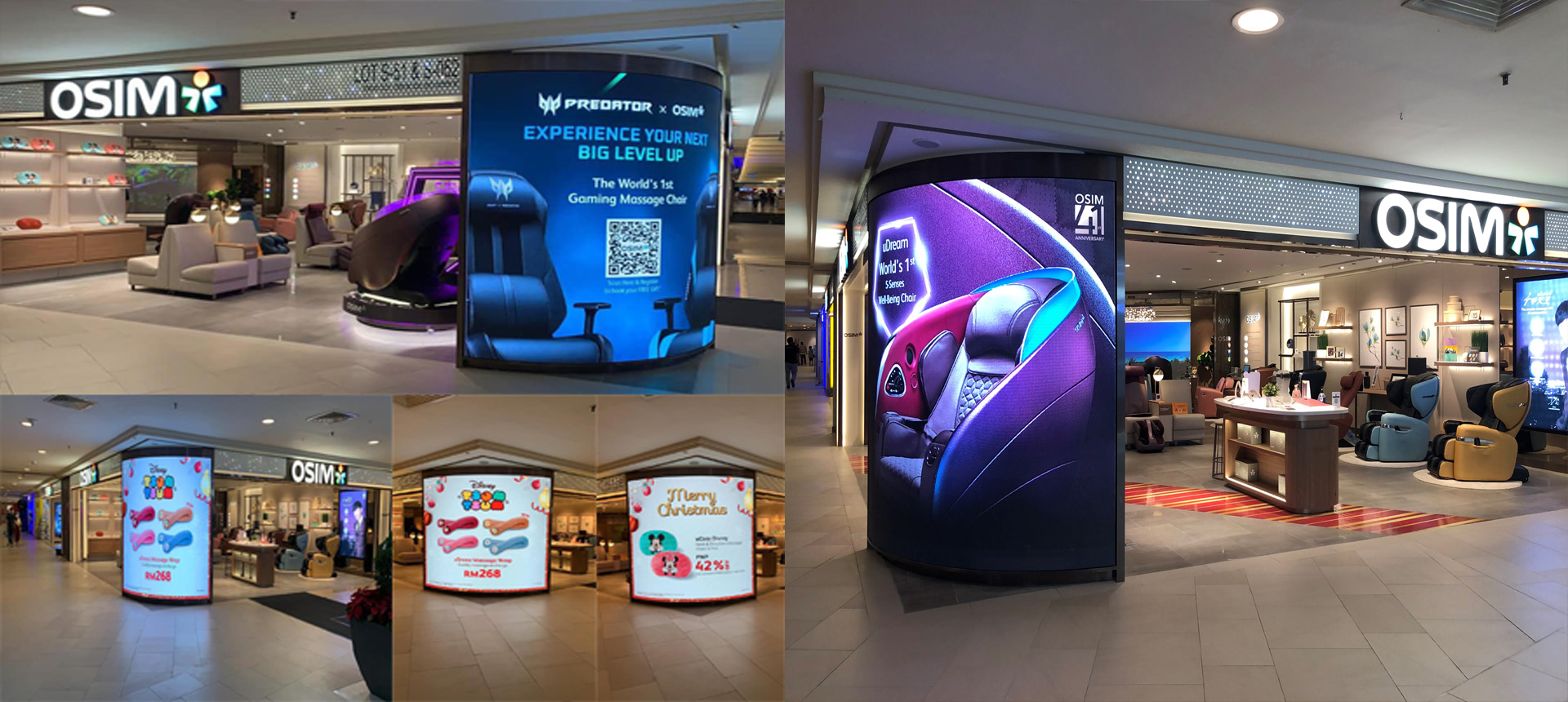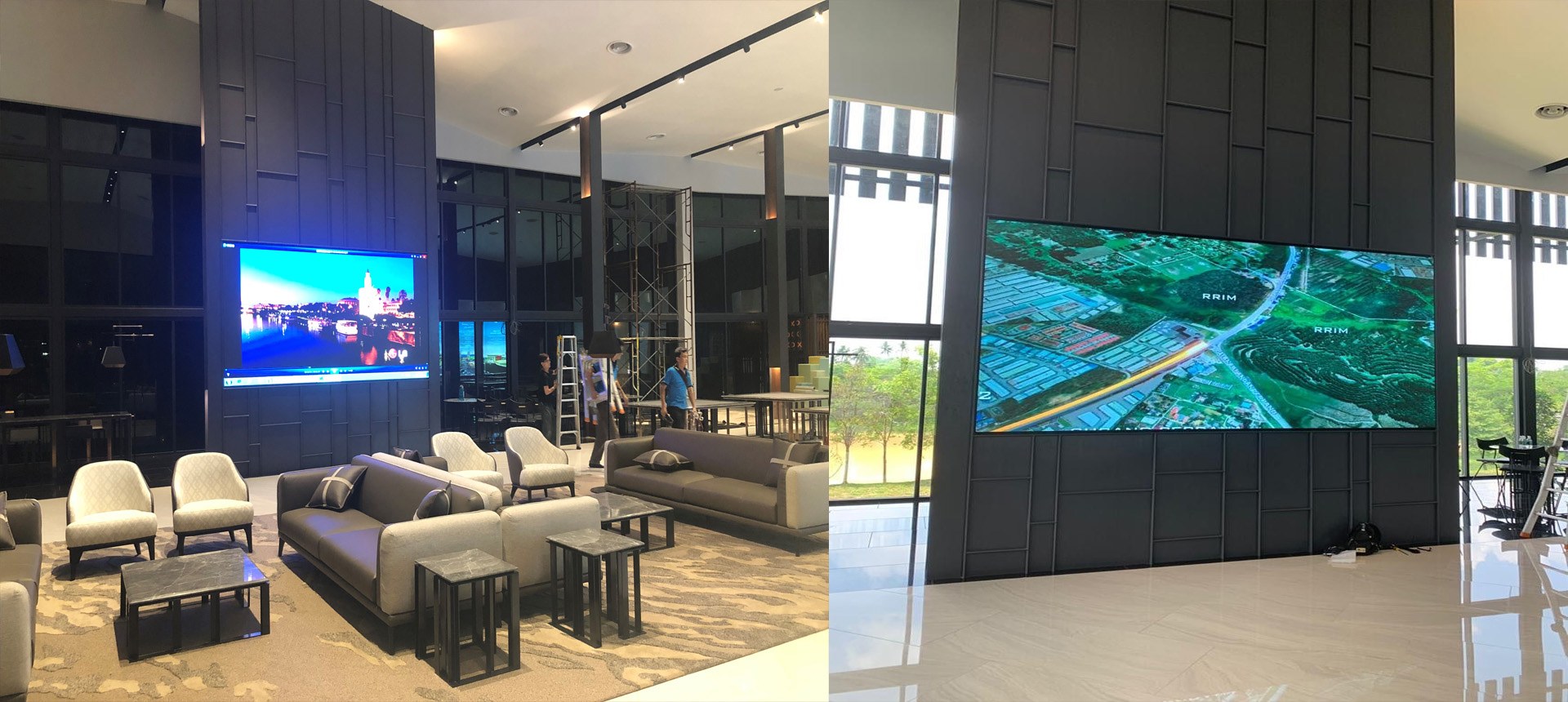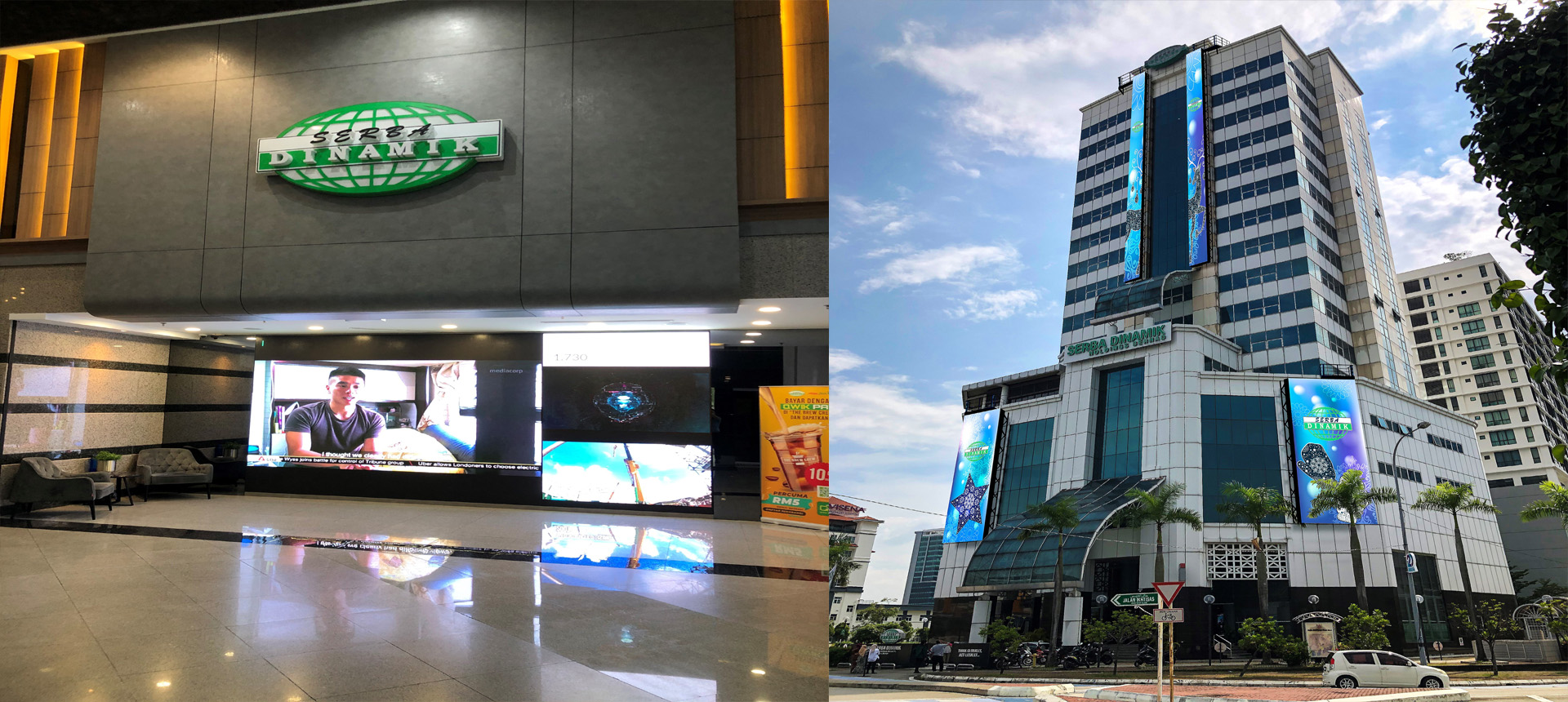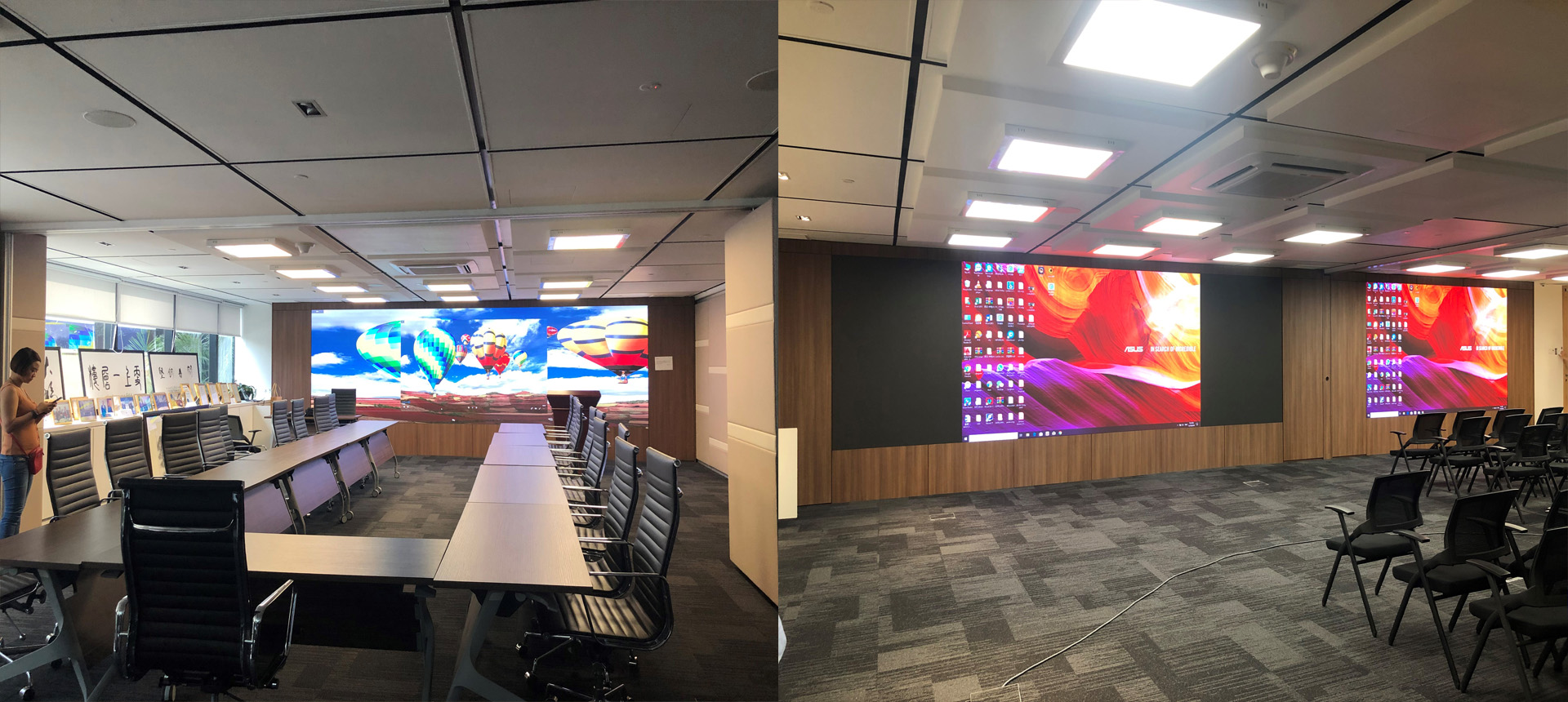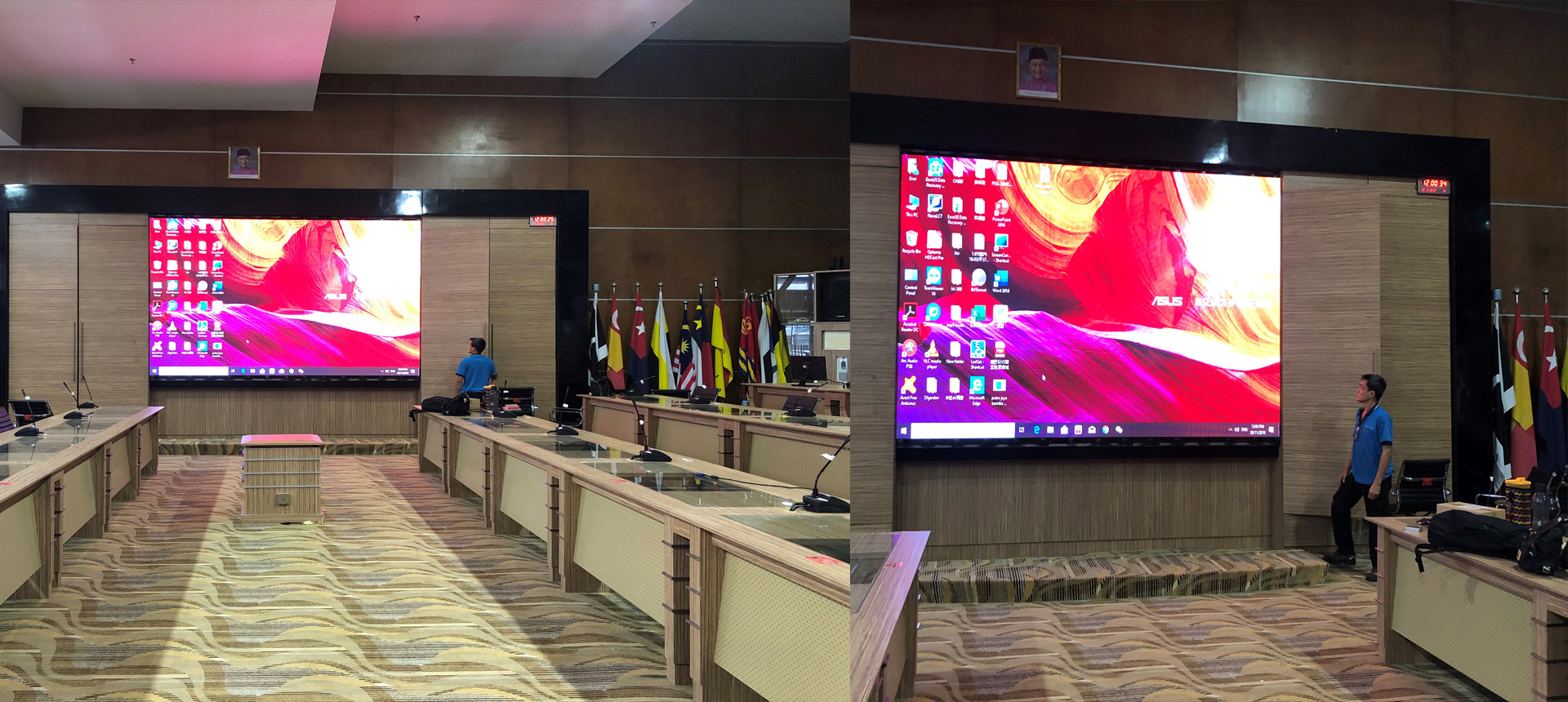 Initial Look
---
---
LED Projector Malaysia
LED Projector Malaysia , Full HD Projector and Projector Screens for Home and Office use. Projector with option system, 3LCD (Liquid Crystal Display) and DLP(Digital Light Processing) which can be operated as light processing unit to enlarge and display content from your desktop or notebook through HDMI or USB source. The light will reflect color and display the content on to the screen. With specified screen and size, it will absorb or reflect any excess light to produce more vivid images and colors. LED Projector Malaysia provides rock solid reliability and long lasting operation, unlike traditional lamp projectors, 4K Projector projects pictures immediately after being turned on, correspondingly they can be turned on and off again without much cooling needed and it does not damage the projector lamp as well. With its latest technology, the LED Laser Projector requires little to none maintenance for up to 10 years. Unlike traditional lamp projectors which might encounter lamp burnouts or malfunctions, the LED Laser Projector is the new successor to its predecessor. Having no projector lamps to be changed or maintenance, the maintenance cost can then be reduced drastically. LED Projector Malaysia has built-in sensors to persistently observe the changes of the light source and make changes in correlation to the white balance. This all helps to maintain excellent picture quality for a long period of time, suitable for indoor long hours of usage without hurting or tiring the human eye. Best placed in a dimmed room for best experience. Having a 4K Projector not only allows you to have the best visual experience, it also saves your eyes from being tired and dry after long hours of looking at it. LED Projectors can be hung up on the ceiling or also placed on a flat surface, providing flexible and convenient setup scenarios.
---
LED Display Malaysia
Energy saving light-emitting diode (LED) stuffed together into a small module which can be fixed into a cabinet and to be arranged as pre-defined or customized sizes from small to large screen. LED Displays enables you to propagate your message to the public utilizing small or large screens, bright displays and also rich in color. LED Display Malaysia is also fully customizable for its size, ranging from small ambient designs to massive outdoor LED Displays, to suit your needs. Various contents can be displayed on the LED screens to attract and capture the attention of the audience or broadcast the message that the user would like to spread across. The LED Display Malaysia comes in various sizes, they are generally distinguished by their pixel pitch which is the gap between two LED pixels. The smaller the gap, the more refined the visual experience would be. But for Outdoor LED screens to be viewed, larger pixel pitch is to be used. Indoor LED modules ranges from P2, P2.5, P3, and also P4 modules. Outdoor LED Modules includes P6, P8 and also P10. Outdoor LED also requires custom made structure to support the load of the LED screens. Outdoor LED Screens requires careful planning before deploying the screen onto its intended place, having careful and detailed planning allows the installation of the LED screen to be smooth and also planned maintenance to be scheduled. Outdoor LED screens are built to withstand harsh environment such as strong wind, heavy down pours of rainy especially in a tropical country and also the burning sun. Though it is built in mind to withstand all these scenarios it would also require maintenance from time to time, having a professional team to deploy and maintain your LED screen is also an important factor. Feel free to contact and know more about interactive TV Malaysia.
---
LED Screen Malaysia
LED Screen Malaysia, LED modules can be Cabinet Screen for Indoor and Outdoor Display. LED processors can also convert most formats of content to be displayed on the LED screen with the matched resolution. LED processors also allows multiple devices to be input into the processor and switched in between them. Some models also support PIP (Picture in Picture) that allows the user to display contents on top of each other. LED Displays can be great for your office, stores, tall building digital signages and many more! Contact us today to schedule for a site visit to know more about outdoor display screen.